Take a LEAP
in your Career with...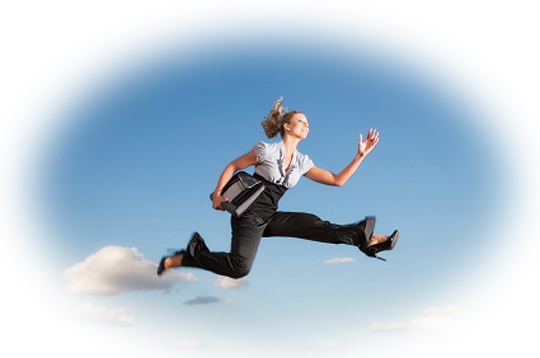 a BUSINESS CONSULTATION
For People and Companies in
SALES
This unique consultation is 2 hours long with
Feng Shui Master Suzee Miller®. It combines office Feng Shui
and Suzee's amazing Five Element Business System®.
Click Here to ORGANIZE, PRIORITIZE & GROW your Business!
---
This is by far our most sought after consultation by Sales and Business Professionals worldwide. The business consultation is designed to help you MULTIPLY your sales, income and free time exponentially fast. This consultation is done one-on-one with Feng Shui Master Suzee Miller®.

Prior to your scheduled appointment, you will need to fax us your suite, office or cubicle space as well as your furniture arrangement. Then we will need you to upload photos and provide compass directions. In addition, you will receive a confirmation letter from us telling you what you will need to purchase prior to the consultation. DON'T WORRY... you will be emailed complete instructions AND 4 worksheets so you can properly prepare for your Feng Shui consultation.

During the consult, Suzee will place you in your power directions, teach you how to Feng Shui your office, the top of your desk, how to set the intention for wealth in each gua area, and teach you her FIVE ELEMENT BUSINESS SYSTEM® that supports high volume sales.

The consultation is TWO hours and is recorded for your review. You will even receive a downloadable copy of the recording within hours of consulting, and a CD copy will be mailed to you the following week for safe keeping!

The price of this Feng Shui consultation is based on the number of offices and/or the number of professionals involved in the consultation.
For additional information, click here.
"Dear Suzee, I had a Business Consultation with you about this same time last year. Prior to our consult, I had the worst year of my career. For 13 years, I rode the big wave of success, then last year NOTHING. It was definitely a year of doing things to improve myself. I started by getting enrolled in your Certification program, then I decided to do a home office consultation. I can't believe how changing my desk to my power direction has really elevated my fame, fortune and career. Also, the color coding of my clients has really helped me get organized and on top of things. So much good has happened in this last year, I don't even know where to start... "

SEE THIS ENTIRE SPECTACULAR STORY...
See What People Are Saying
About Suzee's Phenomenal Consultations...
Click Here to
Schedule a Business Consultation
Still undecided?
Check out these links:
Feng Shui Truth and Tips
Click here to get Feng Shui Master Suzee Miller's "daily"
Feng Shui TRUTH and TIPS!
Feng Shui is not a fad, nor is it about religion, philosophy or superstition. Feng Shui is the Asian art and science that unites ENERGY... time, space, people and the environment as one integral entity.
~ Suzee Miller

"I am vibrating at a much better level since working with you on my office! I have experienced a visible increase in activity, and already have two Sales and another one in the works. I actually danced one morning when I walked into my office because it felt so good! I also enrolled in your Certification course, and my wife is 100% on board with me.

We have Feng Shui'd our home, our second home in the mountains and one of our rental properties which is on the market. I am expecting an offer soon on that one, as it looks and feels 100% beåtter. I also have worked with three of my sellers who have instituted the colors in the different guas. Your Feng Shui techniques are amazing. I feel ALIVE again, with a whole new perspective on life and business."
David Carroll, Partner,
Hilton Head Island, SC






"Suzee, I so looked forward to my Review Feng Shui Consultation with you yesterday – now I feel like the Energizer Bunny again! I am happy to report that I followed your suggestions to Feng Shui my home office. The red wall around my bump-out window really makes a dramatic statement. All who enter are awed!!! My biggest challenge is keeping the clutter off my desk. I have already closed 38 transactions – about $17,300,000 – since my consultation with you this January. I am also using your Five Element Business system. I have color-coded my files and we are using them in the office. I have also lost 20 pounds and am working out with a trainer 3X a week. So, your Feng Shui consultation has definitely helped me get headed in the right direction! I am thrilled Suzee to be a CERT member too, and look forward to continued success for all. Many Thanks to you and take care of YOURSELF!!"
Peggy Parker, VA






"Consulting with Suzee Miller has been an enlightening experience. It's been very informative and empowering. Her Five Element Business System has helped me to take my business to a new direction with fantastic results. After a Feng Shui consultation with Suzee, I've found myself working in a more peaceful environment and I have more than achieved my goals. I would definitely recommend a Feng Shui consultation with Suzee to anybody who wants to multiply their sales!"
Steven Dove, Springfield, IL






"Dear Suzee, thanks for the great Feng Shui consultation we had a couple of weeks ago. I have my office almost finished... and your Feng Shui audio program "Color Your Listings Sold" has me firmly on my way to success!!! I have finished listening to your Feng Shui Empowerment CD's and have learned so much.
Thanks again!"
Sharon Reesor, GA






"Withinn four days after our Feng Shui office consultation, we de-cluttered the office of old items, turned Debbie's desk around and are having a gangbuster week of listings and buyers. Our team is energized and excited about moving forward. Thanks again for all your help!"
Karen Ocker, CRS, SRES, RRS