Feng Shui CERTIFICATION
by Suzee Miller Feng Shui Master
"If your certification course were a car, it would be a LEXUS or MERCEDES! Thank you for your wisdom and knowledge Suzee, I've read many books on Feng Shui but your teaching is over-the-top fantastic! I'm thrilled and humbled to be helping so many people fulfill their dreams, thanks to you."
Janet Sandquist, Feng Shui Student & Consultant - United States
If you were to make a "really smart move" in your life today,
WHAT WOULD IT BE?

Gain KNOWLEDGE

Get an exciting new CAREER

Create a dynamic way of being of SERVICE

Add JOY and/or a profit center to your existing BUSINESS

Improve your health, wealth, love, relationships and OPPORTUNITIES

Master the core principles of beginning and advanced Feng Shui with CONFIDENCE

Add a professional designation in Feng Shui to your existing career - to benefit you and your CLIENTELE

Learn how to buy, build, list, SELL, stage - GOOD FENG SHUI properties "better and faster" with CERTIFICATION


"THINGS THAT MATTER THE MOST MUST NEVER BE AT THE MERCY OF THINGS THAT MATTER THE LEAST"
Johann Wolfgang Von Goethe
Each time you say
"YES"
To the possibility of CREATIVITY and HAPPINESS, you make it easier for the universe to support your
SUCCESS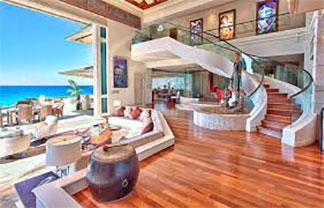 Feng Shui Plaza's mission is to make your YES not only a fun and positive experience but also a
BRILLIANT SUCCESS

With Suzee Miller's Feng Shui Certification program, there are:
• NO Expensive Seminars to Attend

• NO Hotels or Air Flights to Pay For

• NO "Hidden" Costs or Additional Fees
This educational program is designed for busy people, like yourself, who don't have the time (and/or dollars) for online courses, schools, books, classes, weekend retreats, flights, hotels and/or the luxury to sit for endless hours in front of a monitor screen.
---
HERE'S HOW OUR CERTIFICATION WORKS
Simply download the course material onto your iPod, iPad, Smart phone, Kindle, MP3 player or computer and listen while you travel, work and play. Our Certification program is designed for BUSY people like you who wish to:
Learn at Your OWN PACE – in Your OWN SPACE
Anywhere, Anytime, Any Place – 24/7
After listening to the course material, you will be able to log-in to our CERT MEMBERS' ONLY website. Among other benefits, you will have access to over 300 print Questions (and Answers) to test your newly acquired EAST/WEST Feng Shui Skill and Knowledge!
AND THE GOOD NEWS IS:
You can do this Feng Shui study in 30 days or 3 years or more.
As in all things in life, you get to decide when you want to change your life.
---
MONEY IS NOT ENOUGH TODAY

 SUCCESS

Needs to Inspire Those You Love and Serve
20% discount at checkout for the month of December
---
Still desire more information on this Self-Study Course?
This school of Feng Shui honors many masters and many teachers,
in an easy to learn, step-by-step, DO IT YOURSELF - SELF STUDY
Audio and print/graphic program that promotes peace, balance, harmonious relations,
vitality, health, love, prosperity and GOOD FORTUNE.
********************************************
PROVEN SUCCESS... TIME AFTER TIME
"I am enjoying your Feng Shui Certification Course more than you can imagine! Being Certified has already changed my life and career in amazing ways!"
– Connie Thomas, Professional Stager, Louisiana
"Our home was on the market almost 6 months with no offers. So we hired a Feng Shui Certified Realtor® of Suzee Miller's who came in and did a few things inside and out. Within 72 hours our house sold. Within one week of Feng Shui, my wife got promoted to V.P., we won $1,000, and a 2nd T.D. of $10,000 that was owed us for years was paid off in full!!!"
– Jerry Philips, Property Mgr, Western U.S. XEROX Corporation
"I just double-ended a property in 3 DAYS using Suzee Miller's Feng Shui sales and marketing techniques. The course and benefits are worth every penny, ten times over!"
– Sandra Jean LaBarbera, Feng Shui Certified REALTOR®, RE/MAX - NC
"For the last 10 years our engineers and architects have been working in their best directions, and every year their production and our business has grown. Thank you for this powerful information. Your certification course is fantastic!"
Michelle Pettit, CEO/Architect, PC Associates, CA
""I am presently enrolled in Suzee Miller's Feng Shui Certification program and wish I had taken the course sooner! It is very organized and has opened my eyes to integrative Feng Shui. I love knowing that I have the ability to transform energy. Thank you Suzee for sharing your AMAZING knowledge, wisdom and understanding of Feng Shui!"
Shaylyn Padgett, Homeowner, Dawsonville, GA
Whether you just want to learn "more" or become a Feng Shui Consultant,
NOW YOU CAN
Step into the world of Timeless INSPIRATION and Unbound
CREATIVITY using the art and science of Feng Shui to
transform homes, offices, commercial buildings, land, lots, real estate listings and lives with
Feng Shui Master Suzee Miller's Feng Shui CERTIFICATION.

---
For a fraction of the "cost, time and energy" of most Certification Courses, now you can learn Beginning and Advance Feng Shui while you work and play.
How much better can it get?
20% discount at checkout for the month of December