Feng Shui Articles
by Suzee Miller Feng Shui Master®
Feng Shui vs. Superstition
TRUTH: Most of what you think Feng Shui is... IS NOT!
Crystal balls, frogs, Fu dogs, dragons, turtles, laughing Buddhas, special pebbles, red envelopes, flutes, immortal figurines (Fuk, Luk & Sau), Ba-gua mirrors, coins, red streamers etc. are part of Chinese tradition and culture, not Feng Shui. The Chinese, by nature, are superstitious people and believe objects and icons bring good or bad fortune.
Belief is a powerful dynamic. Thus objects & icons that belong to the Chinese culture, can bring peace, faith and even good fortune to those who believe in them. However to other cultures and religions, often times the opposite is true.
TIP: Less than 10% of the Chinese population in China, believe or practice any form of religion… not even Buddhism!
INTENTION: I appreciate the Chinese culture along with their beliefs and traditions. However, I am centered in TRUTH as the source of my prosperity and good fortune.
2012 - 2019 © All rights reserved. Any or all duplication of this article without the
prior written consent of Suzee Miller Inc. or Feng Shui Paradigms is prohibited by law.
( To quote or use any portion of the content and/or article above – express permission
must be granted by the author in writing. Contact Suzee Miller at info@FengShuiPlaza.com )
---
Click onto the Chi Quiz icon below to discover your element and personality profile for
Health, Wealth, Career, Success and Love. Learn which properties support you and which ones
deplete you, and who your best partners are in Life and Love.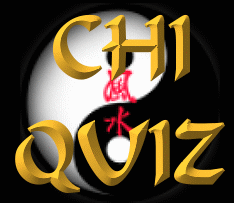 Feng Shui is NOT about philosophy, astrology, religion or superstition.
It is the Study of ENERGY (Quantum Physics), and how energy affects lives,
homes, offices, listings and careers.
– Suzee Miller

Click here to ask Suzee a Feng Shui Question!
Feng Shui Truth and Tips
Click here to get Feng Shui Master Suzee Miller's "daily"
Feng Shui TRUTH and TIPS!