Feng Shui Articles
by Suzee Miller Feng Shui Master®
Feng Shui and Space Clearing
QUESTION: I moved into a house 10 months ago,and feel like i don't know where to start or what to do downstairs. I have boxes and clutter and I'm starting to hate this house because of it. I'm feeling negative about my whole life... I need advice on what to do!
ANSWER: Once you declutter your environment, you will start to feel better and begin to regain your center. Try to view this as an opportunity to let go of "things" that no longer nurture, enhance or enrich your soul. Start with one box at a time... a day at a time.
Space clearing an environment can bring up a lot of emotions... ranging from exhilaration and freedom to anxiety, anger, stress, tears, and/or fatigue. So be kind to yourself. The goal is to create an environment that supports harmony, peace and balance. Sometimes the emotions we pick up in an environment are not even our own, so I also suggest cleansing everything thoroughly (cabinets, drawers, walls, floors, carpet, window coverings etc.) before you begin to unpack. Consciously cleanse away the old, this will allow Chi... life force energy... into your home and heart. It is also a wonderful way to start off the New Year... right!
2012 - 2019 © All rights reserved. Any or all duplication of this article without the
prior written consent of Suzee Miller Inc. or Feng Shui Paradigms is prohibited by law.
( To quote or use any portion of the content and/or article above – express permission
must be granted by the author in writing. Contact Suzee Miller at info@FengShuiPlaza.com )
---
Click onto the Chi Quiz icon below to discover your element and personality profile for
Health, Wealth, Career, Success and Love. Learn which properties support you and which ones
deplete you, and who your best partners are in Life and Love.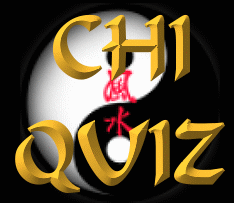 Feng Shui is NOT about philosophy, astrology, religion or superstition.
It is the Study of ENERGY (Quantum Physics), and how energy affects lives,
homes, offices, listings and careers.
– Suzee Miller

Click here to ask Suzee a Feng Shui Question!
Feng Shui Truth and Tips
Click here to get Feng Shui Master Suzee Miller's "daily"
Feng Shui TRUTH and TIPS!