Feng Shui Articles
by Suzee Miller Feng Shui Master®
Creating a Sacred Space
TRUTH: Sacred space replenishes our body, mind and soul.
The most important YIN room in the house is your bedroom. It's a sanctuary for rest, sleep, play, dress and for your dreams. Thus it's important to create sacred space in this room by balancing the 5 elements and incorporating soft, clean, fresh fabrics, (high thread count) linens, pillows, comforters and sleep wear. Creating a Zen-like environment without clutter, without loud noise, without harsh colors and/or offensive scents/odors allows the body, mind and soul to replenish itself at the cellular level.
TIP: The ideal YIN bedroom is one that is void of kitty litter, dirty clothes, offensive artwork, computers, files and exposed electronic wires and TVs. Soft (romantic) music or a fountain is appropriate and healing for cellular rejuvenation.
INTENTION: I am soothed, healed and embraced by gentle Chi – ENERGY – in my bedroom. I awake rested and refreshed, to take on the world in a powerful and empowering way.
2012 - 2019 © All rights reserved. Any or all duplication of this article without the
prior written consent of Suzee Miller Inc. or Feng Shui Paradigms is prohibited by law.
( To quote or use any portion of the content and/or article above – express permission
must be granted by the author in writing. Contact Suzee Miller at info@FengShuiPlaza.com )
---
Click onto the Chi Quiz icon below to discover your element and personality profile for
Health, Wealth, Career, Success and Love. Learn which properties support you and which ones
deplete you, and who your best partners are in Life and Love.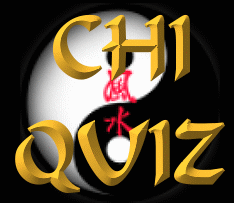 Feng Shui is NOT about philosophy, astrology, religion or superstition.
It is the Study of ENERGY (Quantum Physics), and how energy affects lives,
homes, offices, listings and careers.
– Suzee Miller

Click here to ask Suzee a Feng Shui Question!
Feng Shui Truth and Tips
Click here to get Feng Shui Master Suzee Miller's "daily"
Feng Shui TRUTH and TIPS!