Feng Shui Articles
by Suzee Miller Feng Shui Master®
The Movement of Chi
TRUTH: Motion moves Chi… ENERGY. Place items in your side and back yards to create motion and that have eye catching appeal. Examples: garden gazing balls, pinwheels, wind socks, hand painted garden stakes, windmills, wind chimes and/or light refracted objects & bangles. Motion helps energy flow, instead of getting stuck, static and/or chaotic; it's also an important chi enhancer for "odd" shaped lots. When energy flows gently, it embraces and supports every aspect of our lives. It also protects and shelters property from unwanted elements.
TIP: Creating motion in your garden lifts the spirit and creates the room for playful partners!
INTENTION: My life is filled with radiant motion. I AM playful and receptive, giving and gracious. I AM a Universal attractant of love, health and good fortune.
2012 - 2019 © All rights reserved. Any or all duplication of this article without the
prior written consent of Suzee Miller Inc. or Feng Shui Paradigms is prohibited by law.
( To quote or use any portion of the content and/or article above – express permission
must be granted by the author in writing. Contact Suzee Miller at info@FengShuiPlaza.com )
---
Click onto the Chi Quiz icon below to discover your element and personality profile for
Health, Wealth, Career, Success and Love. Learn which properties support you and which ones
deplete you, and who your best partners are in Life and Love.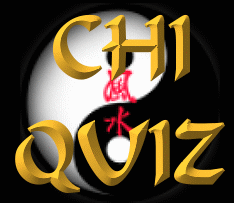 Feng Shui is NOT about philosophy, astrology, religion or superstition.
It is the Study of ENERGY (Quantum Physics), and how energy affects lives,
homes, offices, listings and careers.
– Suzee Miller

Click here to ask Suzee a Feng Shui Question!
Feng Shui Truth and Tips
Click here to get Feng Shui Master Suzee Miller's "daily"
Feng Shui TRUTH and TIPS!