Feng Shui Articles
by Suzee Miller Feng Shui Master®
Go Green - Living Eco Friendly!
Article by Squidoo
What Does Go Green Mean?
Green can mean many different things to different people. For some, it means environmentally friendly and to others it means living a life that is not dangerous to the health of people or animals.
When you Go Green you only use green house products that are healthy for the environment and include no toxins, you recycle to help save landfills, and you do everything possible to live healthy and reduce the impact on our earth. By living green and going green you reduce any negative impact on the planet in all possible ways.
Green cleaning products are also called eco friendly cleaning products.
Many green products are packaged in recycled packaging, are biodegradable, and contain no phosphates, chlorine, artificial fragrances, or artificial colors. The main goal of green cleaning is to use eco-friendly cleaning solutions, recycle, using organic when possible, and promote methods that keep our environment healthy. Everyone should live in an eco friendly home!
Many people are also finding that green building also reduces the impact on the environment and many businesses are now going green to help reduce the impact on our earth.
By living GREEN you seek to reduce the negative impact on the planet in every possible way!
2012 - 2019 © All rights reserved. Any or all duplication of this article without the
prior written consent of Suzee Miller Inc. or Feng Shui Paradigms is prohibited by law.
( To quote or use any portion of the content and/or article above – express permission
must be granted by the author in writing. Contact Suzee Miller at info@FengShuiPlaza.com )
---
Click onto the Chi Quiz icon below to discover your element and personality profile for
Health, Wealth, Career, Success and Love. Learn which properties support you and which ones
deplete you, and who your best partners are in Life and Love.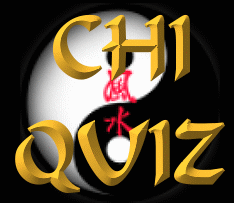 Feng Shui is NOT about philosophy, astrology, religion or superstition.
It is the Study of ENERGY (Quantum Physics), and how energy affects lives,
homes, offices, listings and careers.
– Suzee Miller

Click here to ask Suzee a Feng Shui Question!
Feng Shui Truth and Tips
Click here to get Feng Shui Master Suzee Miller's "daily"
Feng Shui TRUTH and TIPS!