Feng Shui Articles
by Suzee Miller Feng Shui Master®
A Feng Shui QUIZ for You!

Click the image above to see the photos
Our Feng Shui Certification member Christine Robinson from Asheville, North Carolina, was gracious enough to send us these AMAZING photos of Shanxi, China.
This is a Power Point presentation so please be patient for it to upload and begin. You will not want to miss any of the photos. You can speed up the process by clicking your right hand scroll bar arrow at the bottom of your screen, or simply take your time and view them at your leisure. Shanxi is truly a mystical place on the Planet.
We invite you to COMMENT on whether you think this ancient Chinese village reflects GOOD or BAD Feng Shui..!
Simply click on the Facebook icon below to leave us your answer!
2012 - 2019 © All rights reserved. Any or all duplication of this article without the
prior written consent of Suzee Miller Inc. or Feng Shui Paradigms is prohibited by law.
( To quote or use any portion of the content and/or article above – express permission
must be granted by the author in writing. Contact Suzee Miller at info@FengShuiPlaza.com )
---
Click onto the Chi Quiz icon below to discover your element and personality profile for
Health, Wealth, Career, Success and Love. Learn which properties support you and which ones
deplete you, and who your best partners are in Life and Love.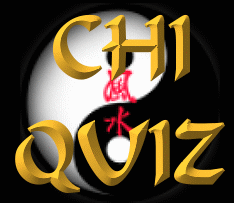 Feng Shui is NOT about philosophy, astrology, religion or superstition.
It is the Study of ENERGY (Quantum Physics), and how energy affects lives,
homes, offices, listings and careers.
– Suzee Miller

Click here to ask Suzee a Feng Shui Question!
Feng Shui Truth and Tips
Click here to get Feng Shui Master Suzee Miller's "daily"
Feng Shui TRUTH and TIPS!