Feng Shui Articles
by Suzee Miller Feng Shui Master®
What are the Feng Shui Elements in Real Estate?
Everything in the Universe is ENERGY. According to the Chinese, energy expresses itself as one of five Feng Shui Elements, they are FIRE, EARTH, METAL, WATER and WOOD. These elements affect everything in our living, our listing and work environments.
The goal to marketing and selling "more property" using Feng Shui, is to balance the five elements in our listings. Each element has a specific color associated with it. Because color (light) vibrates and is such a high frequency, it immediately lifts the "energy vibration" in our listings. When this happens, our listings act like magnets and attract buyers, sellers and referral business, effortlessly. This is called the Productive Cycle of Elements... when Fire creates Earth, Earth creates Metal, Metal produces Water, Water feeds Wood, and when Wood fuels Fire. Learning the "proper placement'" of these elements in your listings... to lift Ch'i..ENERGY..will exponentially increase buyer activity.
Conversely, when one or more of the elements are out of balance in a listing... buyers do not stay long in a property and Realtors® do not write offers on them. For example..too much Fire in a listing burns Metal, too much Metal chops Wood, too much Wood sucks the nutrients from the Earth, too much Earth dams Water, and too much Water puts Fire out. We refer to this as the Destructive Cycle of Elements.
Realtors® around the world who Feng Shui for success are soaring in their real estate careers. Today they even Feng Shui listings that they know will sell quickly within a day or two, because they have learned how to create billboard advertisement to attract more listings, buyers and referral business, effortlessly. In addition, they are Feng Shui'ng their offices and desks and are using the Five Element Business System to support higher volume sales. Many realtors® and lenders have tripled their business in record time by using this color code system, and by honoring their "personal" power directions for career success.
Every building in real estate is one of the Five Elements, as is every human being. Our bodies are comprised of all the elements; however, we are predominantly ONE. Listed below are some qualities of each element. See if you can guess which element you are!
Wood
Wood is creative and innovative. Wood can be pliant and bending (willow) or strong and unyielding (oak). Wood is sociable and community minded. Wood also represents the color green, the season spring, and the direction East. Wood also represents birth and early childhood.
Fire
Fire gives energy and enthusiasm, but can also be a sign of danger. When too much fire is present, it can be destructive. Fire warms and cheers, but it can also burn and destroy. Fire is the element of the natural leader. Fire represents red, Summer and South. Fire represents the growing years before puberty.
Earth
Earth gives stability and also relates to real estate and legacies. Earth is patient, just, honest and methodical. However, it can also be smothering and demanding. Earth represents the color yellow, the center and the teenage years and motherhood.
Metal
Metal indicates harvest, business and success. This is usually financial success. On the negative side, metal can also indicate a sword or a knife and be destructive and violent. The color is usually white, but can also be gold. It is the season Autumn and the direction West. Metal represents youth.
Water
Water indicates travel, communication, and learning. It also relates to literature, the arts, and the media. Water can be both gentle (soft rainfall) and violent (a storm). Water nourishes all living things, but can also gradually wear away the hardest rock. It represents the color black, the season Winter, and the direction North. Water represents elders.
As an individual/realtor®, depending on your Personal Element at birth, you have specific compass directions that empower you when... writing a contract, negotiating a sale, talking to a first time buyer vs a high end client, as well as directions that help to improve your health, wealth, love and good fortune. To discover your personal power element for career success, click on to www.ChiQuiz.com, today.
2012 - 2019 © All rights reserved. Any or all duplication of this article without the
prior written consent of Suzee Miller Inc. or Feng Shui Paradigms is prohibited by law.
( To quote or use any portion of the content and/or article above – express permission
must be granted by the author in writing. Contact Suzee Miller at info@FengShuiPlaza.com )
---
Click onto the Chi Quiz icon below to discover your element and personality profile for
Health, Wealth, Career, Success and Love. Learn which properties support you and which ones
deplete you, and who your best partners are in Life and Love.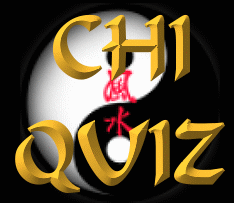 Feng Shui is NOT about philosophy, astrology, religion or superstition.
It is the Study of ENERGY (Quantum Physics), and how energy affects lives,
homes, offices, listings and careers.
– Suzee Miller

Click here to ask Suzee a Feng Shui Question!
Feng Shui Truth and Tips
Click here to get Feng Shui Master Suzee Miller's "daily"
Feng Shui TRUTH and TIPS!