Feng Shui CONSULTATIONS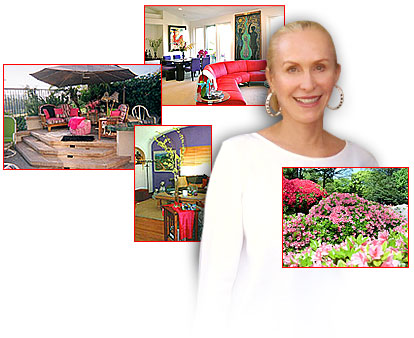 Whether by Phone, Skype or
On Site, A Consultation with
Suzee Miller and her TEAM of
Feng Shui Certified Professionals
Will Change Your Life


FOREVER!
Suzee Miller Feng Shui Master® frequently appears as a guest on radio and television talk shows, and she also teaches Feng Shui principles to architects, builders and real estate professionals nationwide.
Trained under three famous Chinese Masters, Suzee is considered a Master in the art of Classical and Western Feng Shui. Ms. Miller consults daily by phone, e-mail, fax and on-site. Her integrated approach to Feng Shui honors 8 schools, and has brought her clients phenomenal rewards, blessings and success.
Suzee Miller may not be Chinese, however I am, and I have hired other Feng Shui consultants of my own ethnic culture over the years, but none of them integrated 8 schools of Feng Shui, and none of them helped my business or life grow. Today I work 4 days a week, have quadrupled my staff, and my revenue income has more than quadrupled too. I can't thank you enough. Best to you Suzee!
See What People Are Saying
About Suzee's Phenomenal Consultations...
Click Here to
Schedule a Consultation
Click the links below for
more information:
Feng Shui Truth and Tips
Click here to get Feng Shui Master Suzee Miller's "daily"
Feng Shui TRUTH and TIPS!
Feng Shui is not a fad, nor is it about religion, philosophy or superstition. Feng Shui is the Asian art and science that unites ENERGY... time, space, people and the environment as one integral entity.
~ Suzee Miller


"Suzee, I want to say thank you for your help with my office! I can't believe it, but I sold a house within 3 days of me feng shui'ng my office! I am blown away by the amazing power of intentions and feng shui. I actually had 4-6 buyers call me since consulting with you, alot more activity and one solid sale within a week! I am so blessed to have met you. Your guidance is awesome!"
Gabe Mellein, Rookie Agent,
Sun Realty, FL


"I am having the best years of my business since we worked together on my office Feng Shui. Last year was absolutely fantastic! I have been so busy that I have "put off" furthering my Feng Shui Education, but now I'm ready to proceed with Certification. I look forward to hearing from you!"
Jane Bartlett, GMAC Real Estate


"THANK YOU Suzee!!!! We learned so much, in our one hour phone consultation with you, that will be of benefit to us now and in the future. We have already made many changes and they are great!"
Kathy Boutahiri, NV


"Suzee Miller SAVED my commission for less than the price of an ad in Homes and Land. My seller was going to take her home off the market in 2 weeks, so I immediately emailed Suzee photos and a virtual tour of my listing and faxed her the floor plan, comps, and MLS printout. She consulted by phone with my seller and me on Thursday, buyers flooded the house on Friday, we received an offer on Saturday and opened escrow on Monday...with 3 back-up offers!!!"
Jean Tietgen, Star Real Estate


"Thank you for all your help at our home over the last couple of years. My sleep apnea is much improved since Feng Shui... It's absolutely amazing. Other areas of our lives have improved also. Linda's business has been much better with less stress and much more past client and referral business. Every time we take your advice and "freshen up" the landscaping with the correct colors, and the addition of new plants our lives just perk up, again another amazing phenomena. Thank you for all your help! We wouldn't buy another place without consulting with you first."
Sincerely, Glenn Reynolds